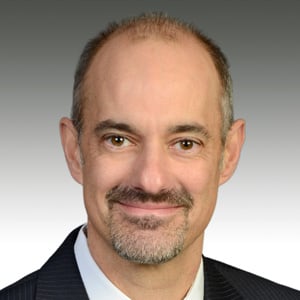 J. Saunders Wiggins, CFP®, AIF® CEO/President
The choice of a retirement plan advisor is one of the most important decisions you will make as a plan sponsor. Choosing the right retirement plan advisor will greatly increase the chances that your plan is successful in helping both your company and employees meet your goals for the plan.
Following are a few questions you should consider asking as you go through the process of choosing a retirement plan advisor.
1. What Are Your Fees and What Is Your Fee Structure?
Of course, cost is an important factor when choosing any service provider, so you'll want to ask potential retirement plan advisors how much they charge. But it's important to keep cost in perspective by also determining exactly what services you will receive from an advisor. The cheapest advisor isn't necessarily going to be the best advisor for your retirement plan.
Also ask potential advisors about their fee structure. Are they paid an advisory fee based on assets, or a commission based on transactions? There can sometimes be a conflict of interest if an advisor is paid on a commission basis because the advisor may be incented to offer certain funds that increase their compensation but aren't necessarily the best option for your plan.
And some advisors offer what they call "free" retirement plan advisory services. Be very wary of these — because there's no such thing as free in this industry. With these so-called free services, the advisor's fees may be "bundled" with other fees and may end up costing you more than an advisor that is transparent about their cost and fee structure.
2. How Much Experience Do You Have Managing Retirement Plans?
For some service providers, retirement plans are just a small part of what they do. You want to choose a retirement plan advisor that specializes in helping plan sponsors set up and manage employee retirement plans — not one who does this along with providing many other related financial services.
A good way to find out is to ask potential advisors how many retirement plans they manage. If they only manage a small handful, that's a good indication that retirement plans aren't their specialty. If they manage dozens or even 100 or more plans, then it's a safe bet that they're retirement plan specialists.
3. How Many and What Kinds of Investment Options Do You Offer Plan Participants?
It is your fiduciary responsibility as a plan sponsor to offer participants a well-rounded choice of investment options for their retirement accounts. So this is an important question to ask all potential retirement plan advisors.
Participants should be able to choose from a variety of "best in class" managed mutual funds designed to meet a wide range of retirement investing objectives. These funds should give participants plenty of investing options based on their retirement horizon, risk tolerance and overall investing goals.
4. How Are Funds Selected and Monitored?
At last count, there are more than 10,000 mutual funds. That means there are more funds than there are individual stocks. Your retirement plan advisor should follow a disciplined approach to selecting and monitoring investments from this broad population of mutual funds. This approach should include both quantitative and qualitative analysis of the funds being considered. Many advisors only look at a fund's return performance (especially short-term performance), but looking at risk-focused measurements and understanding the qualitative side of a mutual fund can result in better long term fund performance potential.
While fund manager performance is a big part of fund selection, it's not the only (or oftentimes the most important) part. In actively managed funds, each fund manager has different set of drivers, or a different "manager DNA" that influence risk and return characteristics of the fund. While it's easy to change funds based on return performance, there are many other factors that go into selecting and monitoring the funds offered to plan participants.
5. Are You An Advisor or Broker?

The Department of Labor is rolling out new regulations that clearly define the difference between advisors and brokers that work with retirement plans. The key differentiator hinge on the term "fiduciary." A fiduciary is someone who manages investments, putting that investor's interests first. Oftentimes, a broker is not a fiduciary, and instead of having to meet the fiduciary standard, they must follow the standard of "suitability", meaning that they only need to provide suitable advice, but do not necessarily have to put the client's interests first. It is important to understand this difference. Choose an advisor that will put your interest ahead of their own.
6. Will You Acknowledge Your Fiduciary Responsibility in Writing?
Many plan investment advisors claim to act as fiduciaries. However, many large broker/dealer firms often won't let their brokers or advisors acknowledge their fiduciary status to the plan in writing. Don't assume that your plan advisor is acting as an investment fiduciary, have them put it in writing.
7. What Is Your Process for Working With Retirement Plan Sponsors?
This is a critical question because you want to make sure you'll be comfortable with the processes your retirement plan advisor has in place for working with plan sponsors. Often, this can be determined by looking at the infrastructure the advisor has in place.
For example, does the retirement plan advisor seem to be focused more on selling than on servicing existing plan sponsors? Do they have a dedicated team approach to client service or is there just a "call center" you can call if you have any problems or questions? Does the advisor want to be a true partner with your business or are they more interested in just being a "service provider"?
Employee Retirement Plans Are Our Specialty
Your goal should be to choose a retirement plan advisor with whom you can build a successful long-term relationship. By asking questions like these upfront during the advisor selection process, you will increase the chances that you're choosing the right retirement plan advisor for your business and employees.
ACG specializes in designing and managing employee retirement plans. Contact ACG to learn more about our retirement plan advisory services and how we can design and manage your company's retirement plan.