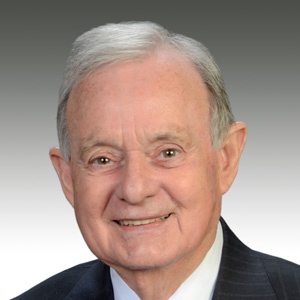 Joseph A. Wiggins, Jr., AIF® Founder/Chairman
For dental practice owners looking to retire, the decision to sell a dental practice is rarely easy.
This major life transition means leaving your profession after years of hard work, not to mention breaking free of the emotional attachment to your business. When and how you plan to retire adds another degree of complexity, as everyone's timeline and needs differ. Although there are a variety of exit strategies for consideration, taking steps today to prepare for retirement tomorrow is necessary.
Priority 1: Identify your retirement goals.
If you haven't yet clarified your retirement goals, immediately prioritize this step. First, address your reasons for retiring. Is your daily routine too burdensome? Do you want to devote more time to travel and hobbies? Whatever reasons drive you, your desired lifestyle and savings gap will guide how much value you must make from selling your practice. For perspective, a retiring couple today may need up to $350,000 just to cover health care costs.
Be aware: Relying on selling a business for retirement funds requires careful planning. A study from the Academy of General Dentistry found that only 30% of dentists, using projected values from selling their dental practices, were on track to reach their self-stated retirement goals. Meanwhile, only 15% of dentists without a projected dental practice sale were on track.
Taking steps like talking with a colleague who has sold a dental practice and brainstorming goals with a financial advisor is essential. These discussions can help you identify how and when you want to retire as well as assist in determining if you can make your vision a reality.
Priority 2: Prepare Your Financials
To locate a serious purchaser, supply a prospect with enough information about your practice so that they can determine whether or not to make an offer.
Documents to consider providing include, but are not limited to the following:
Fee schedule
Year-to-date financial report
Production report
Appraisal report
Procedure codes
Furnishing these items to a possible buyer will enable you to state your practice's worth with confidence and potentially give you an upper-hand in a negotiation process.
Priority 3: Know which exit strategy fits your needs.
Selling a dental practice today is much different than it was years ago. Many younger dentists have deep student debt, leaving less opportunity to establish or purchase their own firm. Finding the right strategic buyer is essential, and while there are a variety of options to consider, it's important to do your due diligence to determine the exit strategy that best fits you and your dental practice.
Identifying the Right Exit Strategy for You
Option 1: Attract millennial buyers.
Millennials want more time off and geographic flexibility when managing their careers. Younger buyers may not want to be a business owner, since they would lose a level of lifestyle flexibility. A better tactic is to reach them by promoting what is important to them. Authenticity, sustainability and technology for digital natives are noted to be most important in the eyes of Millennials. To attract younger consumers, consider modernizing your practice with up-to-date equipment and the latest technology. Then, advertise in digital channels familiar to Millennials - such as social platforms like Facebook and Twitter.
Option 2: Sell to an associate or partner.
This traditional route to selling a dental practice can help secure a succession plan for the future. An associate or partner already connected to your business has a wealth of knowledge about the firm, as well as rapport with clients and employees, so they'd be able to continue the dynamics and culture of the practice. As an established professional, the associate or partner may also be in a better financial position to afford to purchase your practice.
Option 3: Sell to a group practice.
Another route to contemplate is selling to a group practice. Currently two groups lead this emerging trend: Dental Service Organizations (DSOs) and Small Group Networks (SGN). Choosing either of these groups would mean selling to a corporate entity with entrepreneurial dentists who've had experience in the industry and potentially have experience running a dental practice.
Option 4: Structure a practice pension plan.
This tax-efficient option can allow a seller to capture some of the proceeds into a retirement account, as long as the seller continues working in the firm for a set term. With this route, the buyer puts a portion of the seller's proceeds into a retirement plan. The seller does not have to pay taxes up front on the sale, and the buyer receives a tax deduction for the funds placed in the retirement plan.
No matter how you plan to retire, it is essential to find the right strategy for your unique needs. Over the years, we've helped many dentists successfully sell their dental practices and realize their own path to retirement. With proper planning, we know that you can retire and enjoy a healthy and active life.
Want to explore if you have the right dental practice retirement plan? Download our e-book Tools to Help Dentists Save Thousands in Tax Dollars. Or, if you're considering selling your dental practice and would like to discuss the best path forward, we'd love to talk. Contact us today.